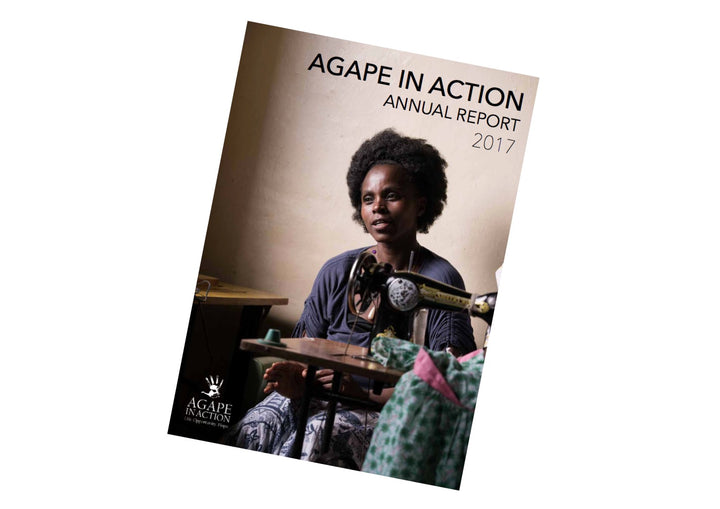 30 x Printed 2017 Annual Reports
Agape in Action
Regular price $28.00 CAD Sale
If you are interested in getting a print Annual Report - now you can! 


You can now order paper copies of the annual report to enjoy the project updates and powerful stories in booklet format.
These Annual Reports are printed and shipped to you. Thank you for your support of Agape in Action throughout 2017.

The cost of this item covers the printing and postage of your Annual Report. Agape in Action has a 100% Model this means that all donated funds go to the Field.
This payment will contribute to our CORE Fund which supports all the administrative costs of the charity allowing all other donated funds to support over 4000 children and adults living in Kenya, India, Uganda, Tanzania, Vietnam and Vanuatu.
This product contains 30 x Printed 2017 Annual Reports and they will be dispatched during the Month of April.